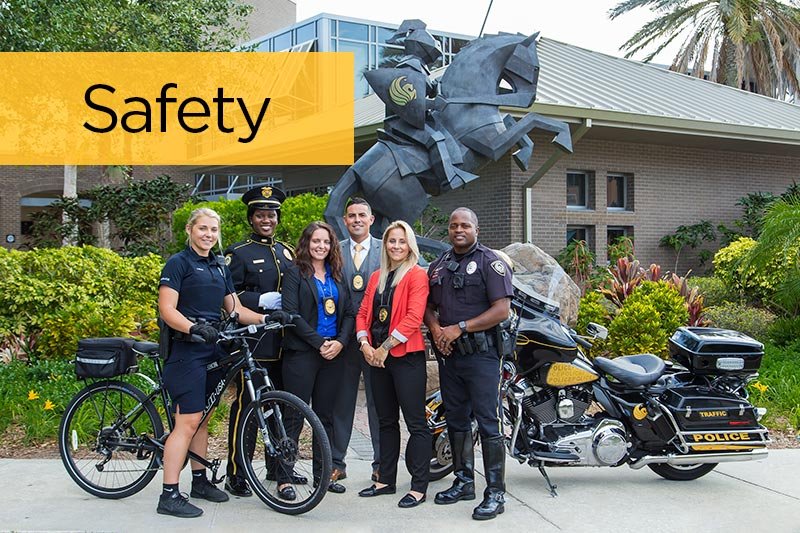 Keeping our campus community safe for students, employees, and visitors is a top priority for UCF. This app will be used to share emergency information, and it also contains crime prevention tips and other safety resources.
Safety Tips for UCF Online
Don't post personal information, such as your address or when you will or won't be home, on social media.
Listen to your instincts. If something sounds too good, too ridiculous, or too sketchy to be true, it likely is.
Be wary of fraud. Never give your money to an unknown or untrusted source.
Carefully protect your credit, debit and banking information. Keep an eye on your accounts, and immediately cancel any card that goes missing.
Never be afraid to dial 911 immediately if you see activity that seems suspicious or makes you feel unsafe. UCFPD can be reached at 407-823-5555 for non-emergencies.
You also can report information about crimes anonymously and be eligible for a reward by calling CRIMELINE at 1-800-423-TIPS or leaving a tip online at https://crimeline.org/.