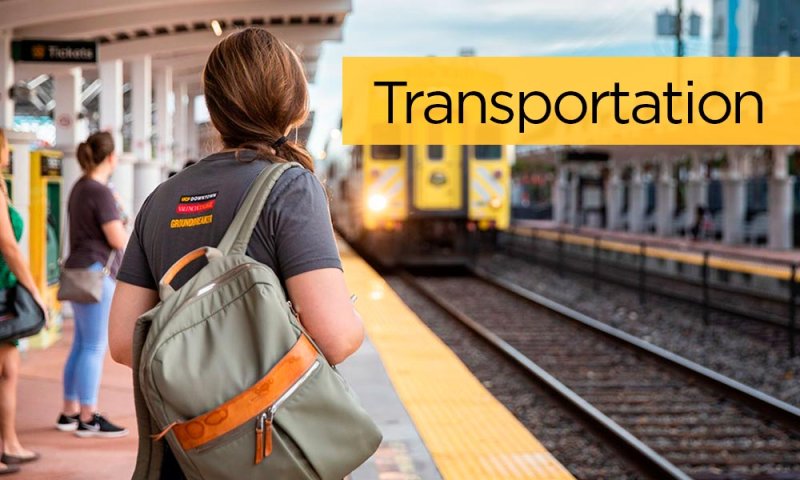 UCF provides up to 15 shuttles a day making trips to and from the main campus and UCF Downtown. Shuttles operate on class days excluding weekends, visit ucfgameday.com for game day service. Passengers are required to show a valid UCF ID Card prior to boarding the UCF Downtown shuttles. Departure location at main campus is the Lynx Transit Center (Between Garage A and Garage I). Departure location downtown is on Livingston Street, in front of DPAC.
What is Lymmo? Lymmo is a bus rapid transit service that provides free transportation around the downtown Orlando footprint. There are two Lymmo lines, Lime and Orange, at UCF Downtown, giving students, faculty, and staff the ability to reach downtown Orlando destinations without having to walk or drive.
SunRail is a commuter rail system with 16 stations that run through Orange, Osceola, Seminole and Volusia counties. SunRail trains feature free WiFi, power outlets, bike racks and more!
The downtown campus is a short, easy walk from LYNX Central Station.